Prevalence of vitamin B12 deficiency in Indian type 2 diabetes subjects on metformin therapy
Dr R. Anil Kumar

Assistant Professor, Karnataka Institute of Endocrinology and Research Bangalore, Karnataka, India

Dr Surekha B. Shetty

Assistant Professor, Karnataka Institute of Endocrinology and Research Bangalore, Karnataka, India

Dr R Lalitha

Assistant Professor, Karnataka Institute of Endocrinology and Research Bangalore, Karnataka, India
Keywords:
vitamin B12, Metformin, Type 2 diabetes
Abstract
Background: To find out the prevalence of vitamin B12 deficiency in Indian type 2 diabetes subjects on metformin therapy.
Material Methods: 161 type 2 diabetes subjects were studied over a period of 6 months at Karnataka institute of endocrinology Bangalore. All subjects gave written informed consent. BMI, Waist circumference, FPG, PPPG and HBA1c were estimated. Vitamin B12 levels were estimated by electrochemiluiminescence. We have excluded patients taking alcohol, vitamin B12 supplements, pregnant woman, and type 1 diabetics. Subjects whose vitamin B12 less than 200 picogram/ml were considered to be deficient in vitamin B12. Subjects who were on metformin treatment for more than 6 months were included in the study.
Results: 118 diabetes subjects were males. They were in the age group of 30 to 80 years. Duration of diabetes was 1 to <5 years in 20.5%, 5 to <10 years in 28.5% and 10 years and morein 51% of diabetes subjects studied respectively. 55.9% of subjects had positive family history of type 2 diabetes. 112 subjects were on 1000 mg metformin for one year or more and 49 were on 2000 mg metformin for one year or more. Prevalence of vitamin B12 deficiency was 27.33%.
Conclusions: The prevalence of vitamin B12 deficiency is 27.33% in type 2 diabetes subjects on metformin therapy. The percentage of deficiency increased with increase in dosage of metformin but there was no correlation to duration of metformin therapy.
Downloads
Download data is not yet available.
References
Oh R, Brown DL. Vitamin B12 deficiency. Am Fam Physician. 2003 Mar 1;67(5):979-86.
Andrès E, Loukili NH, Noel E, Kaltenbach G, Abdelgheni MB, Perrin AE, Noblet-Dick M, Maloisel F, Schlienger JL, Blicklé JF. Vitamin B12 (cobalamin) deficiency in elderly patients. Canadian Medical Association Journal. 2004 Aug 3;171(3):251-9.
Bauman WA, Shaw S, Jayatilleke E, Spungen AM, Herbert V. Increased intake of calcium reverses vitamin B12 malabsorption induced by metformin. Diabetes care. 2000 Sep 1;23(9):1227-31.
Wulffele MG, Kooy A, Lehert P, Bets D, Ogterop JC, Burg B, Donker AJ, Stehouwer CD. Effects of short‐term treatment with metformin on serum concentrations of homocysteine, folate and vitamin B12 in type 2 diabetes mellitus: a randomized, placebo‐controlled trial. Journal of internal medicine. 2003 Nov 1;254(5):455-63.
Mazokopakis EE, Starakis IK. Recommendations for diagnosis and management of metformin-induced vitamin B12 (Cbl) deficiency. Diabetes research and clinical practice. 2012 Sep 30;97(3):359-67.
Snow CF. Laboratory diagnosis of vitamin B12 and folate deficiency: a guide for the primary care physician. Archives of internal medicine. 1999 Jun 28;159(12):1289-98.
Klee GG. Cobalamin and folate evaluation: measurement of methylmalonic acid and homocysteine vs vitamin B12 and folate. Clinical chemistry. 2000 Aug 1;46(8):1277-83.
Reinstatler L, Qi YP, Williamson RS, Garn JV, Oakley GP Jr.Association of biochemical B₁₂deficiency with metformintherapy and vitamin B₁₂ supplements: the National Health and Nutrition Examination Survey, 1999-2006. Diabetes Care.2012Feb;35(2):327-33. doi: https://doi.org/10.2337/dc11-1582. Epub 2011 Dec 16.
Pflipsen MC, Oh RC, Saguil A, Seehusen DA, Seaquist D, Topolski R. The prevalence of vitamin B(12) deficiency in patients with type 2 diabetes: a cross-sectional study. J Am Board Fam Med.2009Sep-Oct;22(5):528-34. doi: https://doi.org/10.3122/jabfm.2009.05.090044.
Nervo M, Lubini A, Raimundo FV, Faulhaber GA, Leite C, Fischer LM, Furlanetto TW.Vitamin B12 in metformin-treateddiabeticpatients: a cross-sectional study in Brazil. Rev Assoc Med Bras (1992).2011Jan-Feb;57(1):46-9.
Liu KW, Dai LK, Jean W. Metformin-related vitamin B12 deficiency. Age Ageing. 2006 Mar;35(2):200-1.
Kumthekar AA, Gidwani HV, Kumthekar AB.MetforminassociatedB12deficiency. J Assoc Physicians India.2012 Mar;60:58-60.
Kos E, Liszek MJ, Emanuele MA, Durazo-Arvizu R, Camacho P.Effect of metformintherapy on vitamin D and vitamin B₁₂levels in patients with type 2 diabetes mellitus. Endocr Pract. 2012 Mar-Apr;18(2):179-84. doi: https://doi.org/10.4158/EP11009.OR.
Qureshi SA, Ainsworth A, Winocour PH. Metformin therapy and assessment for vitamin B12 deficiency: is it necessary?. Practical Diabetes. 2011 Sep 1;28(7):302-4.
Yajnik CS, Deshpande SS, Lubree HG, Naik SS, Bhat DS, Uradey BS, Deshpande JA, Rege SS, Refsum H, Yudkin JS. Vitamin B12 deficiency and hyperhomocysteinemia in rural and urban Indians. J Assoc Physicians India. 2006 Oct;54:775-82.
Shobha V, Tarey SD, Singh RG, Shetty P, Unni US, Srinivasan K, Kurpad AV. Vitamin B12 deficiency & levels of metabolites in an apparently normal urban south Indian elderly population. The Indian journal of medical research. 2011 Oct;134(4):432.
DeFronzo RA, Goodman AM.Efficacyofmetformin in patients with non-insulin-dependent diabetes mellitus. The MulticenterMetforminStudy Group.N Engl J Med.1995Aug31;333(9):541-9.
de Jager J, Kooy A, Lehert P, Wulffelé MG, van der Kolk J, Bets D, Verburg J, Donker AJ, Stehouwer CD.Long term treatment with metformin in patients with type 2 diabetes and risk ofvitamin B-12 deficiency: randomisedplacebocontrolledtrial. BMJ.2010 May 20;340:c2181. doi: https://doi.org/10.1136/bmj.c2181.
Carmel R.Mandatoryfortification of the food supply with cobalamin: an ideawhosetime has not yet come. J Inherit Metab Dis. 2011 Feb;34(1):67-73. doi: https://doi.org/10.1007/s10545-010-9150-2. Epub 2010 Jun 25.
Bell DS. Metformin-induced vitamin B12 deficiency presenting as a peripheral neuropathy. South Med J 2010; 103: 265-7.
Leishear K, Boudreau RM, Studenski SA, Ferrucci L, Rosano C, de Rekeneire N, Houston DK, Kritchevsky SB, Schwartz AV, Vinik AI, Hogervorst E, Yaffe K, Harris TB, Newman AB, Strotmeyer ES; Health, Aging and Body Composition Study. Relationship between vitamin B12 and sensory and motor peripheral nerve function in older adults. J Am Geriatr Soc. 2012 Jun;60(6):1057-63. doi: https://doi.org/10.1111/j.1532-5415.2012.03998.x.
Naha K, Dasari S, Vivek G, Prabhu M. Vitamin B₁₂ deficiency: an unusual cause for recurrent generalised seizures with pancytopaenia. BMJ Case Rep 2012. doi: http://dx.doi.org/10.1136/bcr-2012-006632.
Durand C, Mary S, Brazo P, Dollfus S. [Psychiatric manifestations of vitamin B12 deficiency: a case report]. Encephale. 2003 Nov-Dec;29(6):560-5.
Hin H, Clarke R, Sherliker P, Atoyebi W, Emmens K, Birks J, Schneede J, Ueland PM, Nexo E, Scott J, Molloy A. Clinical relevance of low serum vitamin B12 concentrations in older people: the Banbury B12 study. Age and ageing. 2006 May 18;35(4):416-22.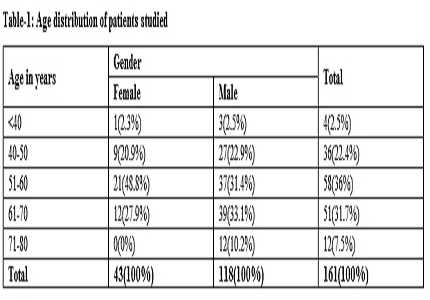 CITATION
DOI: 10.17511/ijmrr.2017.i09.03
How to Cite
1.
Kumar RA, B. Shetty S, R L. Prevalence of vitamin B12 deficiency in Indian type 2 diabetes subjects on metformin therapy. Int J Med Res Rev [Internet]. 2017Sep.30 [cited 2021Jun.18];5(9):845-50. Available from: https://ijmrr.medresearch.in/index.php/ijmrr/article/view/919