Knowledge and Awareness of usage of Artificial Sweeteners among Indian type 2 diabetes individuals in a tertiary diabetes institute
Sharanya S Shetty, Dietitian

Karnataka Institute of Endocrinology and Research, Bengaluru, Karnataka, India

R Anil Kumar

Associate professor and HOD, Karnataka Institute of Endocrinology and Research, Bengaluru, Karnataka, India

Shruthi R

Dietitian, Karnataka Institute of Endocrinology and Research, Bengaluru, Karnataka, India
Keywords:
Knowledge and Awareness, Artificial Sweeteners, type 2 diabetes
Abstract
Background: Diabetes mellitus is a chronic metabolic disease primarily attributable to unhealthy, untimely food habits and lack of physical activity. Good glycemic control is one of the key aspects in preventing complications. This has led to a shift in replacing sugar with artificial sweeteners amongst the diabetic population. It is not known whether this is aimed to maintain blood glucose levels or to satisfy the sweet cravings. There is lack of awareness of the type and long-term side effects of artificial sweeteners among people with diabetes.
Objectives: This study was conducted to assess the awareness and knowledge of usage of artificial sweeteners among adults with type 2 diabetes visiting a tertiary diabetes institute.
Materials and Methods: The study population involved 297 adults (≥18 years) with type 2 diabetes attending tertiary diabetes institute. Data was collected from face-to-face interview technique along with a pre-validated questionnaire.
Results: The total number of subjects (n=297) comprised 126 females and 171 males of age 18-88 with mean age of 56.5 years. Sucralose was the most popular sugar substitute amongst the subjects (45%) followed by Aspartame (32%), 13% of them are completely not aware of the type of artificial sweetener that they consumed. About 36.7% of the subjects belonged to pre-obese category with BMI 25-29.9kg/m2 with women on the upper scale. 57.91% of the respondents started consuming artificial sweeteners in the recent years i.e., between 1to 5 years. 87% of the subjects consumed artificial sweeteners in the form of pellets in tea or coffee as a medium and 51% consumed it to manage blood glucose levels. 51.2% had gastrointestinal side effects. Significant number of the subjects (81.5%) was unaware of the long-term side effects of artificial sweeteners.
Conclusions: The study findings highlight the high rate of unawareness amongst the subjects regarding the side effects of long-term consumption of artificial sweeteners. Hence, reading nutrition label on the products, judicious consumption of artificial sweeteners and nutritional education can be helpful in making wise food choices.
Downloads
Download data is not yet available.
References
1. Jelliffe DB. The assessment of the nutritional status of the community (with special reference to field surveys in developing regions of the world). Monogr Ser World Health Organ. 1966;53:3-271.

2. Operational Guidelines on Facility-Based Management of Children with Severe Acute Malnutrition. Ministry of Health and Family Welfare Government of India, 2011 available at www.mohawk.nic.in

3. Pelletier DL, Frongillo EA Jr, Schroeder DG, Habicht JP. The effects of malnutrition on child mortality in developing countries. Bull World Health Organ. 1995;73(4):443-8.

4. Wong's Nutritional assessment - Nursing care of Infants and children, 7th edition, Mosby company, Missouri: 2002, 1692

5. Jyothi, Lakshmi A., et al. Influence of nutrition and environment on morbidity profile of Indian preschool children. Malaysian Journal of Nutrition 11.2 (2005): 121-132.

6. International Institute for Population Sciences (IIPS) and Macro International. National Family Health Survey (NFHS-3), 2015-16. Vol. I. India: International Institute for Population Sciences; 2016.

7. Kavita Vasudevan, Carounanidy Udayashankar. Nutritional status of children under five years of age in a rural area of pondicherry. International Journal of Contemporary Medical Research 2019;6(4): D1-D3.

8. Raatikainen K, Heiskanen N, Heinonen S. Under-attending free antenatal care is associated with adverse pregnancy outcomes. BMC Public Health. 2007 Sep 27;7:268. doi: 10.1186/1471-2458-7-268.

9. Gupta MC, Mehrotra M, Arora S, Saran M. Relation of childhood malnutrition to parental education and mothers' nutrition related KAP. Indian J Pediatr. 1991 Mar-Apr;58(2):269-74. doi: 10.1007/BF02751136.

10. Vani, K Borooah. Maternal Literacy and Child Malnutrition in India. 2009. Gender and Discrimination: pp. 141-162. https://mpra.ub.uni-muenchen.de/19833/

11. Mittal, A., J. Singh, and S. K. Ahluwalia. Effect of maternal factors on nutritional status of 1-5-year-old children in urban slum population." Indian Journal of Community Medicine 32.4 (2007): 264.

12. Vyas S, Kandpal S, Semwal J, Deepshikha. A study on morbidity profile and associated risk factors in a rural area of dehradun. J Clin Diagn Res. 2014 Aug;8(8):JC01-4. doi: 10.7860/JCDR/2014/8595.4706.

13. Luke B. Maternal-fetal nutrition. Clin Obstet Gynecol. 1994 Mar;37(1):93-109. doi: 10.1097/00003081-199403000-00013.

14. Arora, Dimpal, Subrata Datta, and Soudeep Kr Sau. An Assessment of Socio-Economic Factors on Nutritional Status in Primary School-A Cross Sectional Study in Purulia of West Bengal." International Journal of occupational safety and health 4.2 (2014): 15-18.

15. Sinha, T., G. Singh, and U. Nag. Nutritional status of children under 5 years in tribal villages of Bastar Chhattisgarh India." J Intern Med Prim Healthc 3 (2019): 1-6.

16. Kavita Vasudevan, Carounanidy Udayashankar. Nutritional status of children under five years of age in a rural area of pondicherry. International Journal of Contemporary Medical Research 2019;6(4): D1-D3.

17. Murarkar S, Gothankar J, Doke P, Pore P, Lalwani S, Dhumale G, et al. Prevalence and determinants of undernutrition among under-five children residing in urban slums and rural area, Maharashtra, India: a community-based cross-sectional study. BMC Public Health. 2020 Oct 16;20(1):1559. doi: 10.1186/s12889-020-09642-0.
18. Shenoy AG, Baravakar JP, Shinde RD. An epidemiological study of malnutrition in children from six months to five years of age to assess the prevalence and factors related to it, in a rural area of Palghar district of Maharashtra. Int J Community Med Public Health 2020;7:xxx-xx.

19. Bhavsar, Saiprasad, Hemant Mahajan, and Rajan Kulkarni. Assessment of the nutritional status and immunization coverage of Anganwadi children in Rafiq Nagar, Mumbai." Public health research 2.6 (2012): 229-34.

20. Damor R D, Pithadia P R, Lodhiya KK, Mehta J, Yadav S B. did a study on assessing nutritional and immunization status of under-five children in urban slums Jamnagar city, Gujarat. Healthline pISSN 2239-337X337X/eISSN 2320-1525 Volume 4 Issue 2 July-December 2013

21. Walvekar, Padmaja R., Rakesh K. Nayak, and M. D. Mallapur. Morbidity Profile of under-five children residing in rural area of North Karnataka. (2013).

22. Wadgave, Hanmanta V. Burden of health morbidities in under-fives in urban slum areas. Journal of Dr. NTR University of Health Sciences 2.2 (2013): 96.

23. Narkhede, Vinod, et al. Morbidity profile in under five children in urban slum area of Nagpur. National Journal of Community Medicine 3.03 (2012): 442-446.

24. Nanjunda, Nanjunda. Prevalence of under-nutrition and anemia among under five rural children of South Karnataka, India." Journal of Health and Allied Sciences NU 4.04 (2014): 024-027.

25. Psoter WJ, Reid BC, Katz RV. Malnutrition and dental caries: a review of the literature. Caries Res. 2005 Nov-Dec;39(6):441-7. doi: 10.1159/000088178.

26. Dasgupta, Aparajita, et al. Composite index of anthropometric failure and its important correlates: a study among under-5 children in a slum of Kolkata, West Bengal, India." International Journal of Medical Science and Public Health 4.3 (2015): 414-419.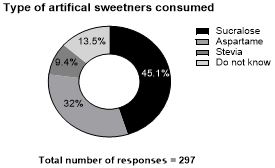 How to Cite
1.
Sharanya S Shetty, Dietitian, R Anil Kumar, Shruthi R. Knowledge and Awareness of usage of Artificial Sweeteners among Indian type 2 diabetes individuals in a tertiary diabetes institute. Int J Med Res Rev [Internet]. 2022Oct.29 [cited 2022Nov.28];10(5):134-40. Available from: https://ijmrr.medresearch.in/index.php/ijmrr/article/view/1396
Copyright (c) 2022 Author (s). Published by Siddharth Health Research and Social Welfare Society
This work is licensed under a Creative Commons Attribution 4.0 International License.