Challenges in managing pubic ramus fractures Routine Computed Tomography for all pubic ramus fractures- Is there a role?
D. Chowdhury

Specialty Registrar, Emergency Medicine Royal Blackburn Hospital, United Kingdom.
Keywords:
pubic ramus fractures, Computed Tomography, Challenges
Abstract
Pelvic fractures are amongst the most common fragility fractures sustained by the elderly patient from falling from a standing height. There are significant complications arising from this type of fracture, ranging from the patient with haemodynamic compromise with an unstable pelvis to a patient with minimal displaced pelvic ring fracture without compromise. In this article, we aim to highlight those patients who may have had an innocuous injury but cannot mobilise despite analgesic optimization. There are currently two strategies undertaken with immediate CT imaging in all patients sustaining pelvic fractures at admission and delayed CT imaging for those patients who cannot mobilise. The main aim of imaging is to exclude the presence of a posterior pelvic ring injury and exclude any vascular injuries in the haemodynamically compromised patient.
Downloads
Download data is not yet available.
References
Fuchs T, Rottbeck U, Hofbauer V, Raschke M, Stange R. Beckenringfrakturen im Alter. Die unterschätzte osteoporotische Fraktur [Pelvic ring fractures in the elderly. Underestimated osteoporotic fracture]. Unfallchirurg. 2011 Aug;114(8):663-70. German. doi: 10.1007/s00113-011-2020-z.
Lim EJ, Kim JJ, Kim JW, Kim KH. What characteristics indicate concomitant posterior pelvic injury in pubic ramus fractures in the elderly? Orthop Traumatol Surg Res. 2020 Sep;106(5):849-853. doi: 10.1016/j.otsr.2020.01.005.
Alnaib M, Waters S, Shanshal Y, Caplan N, Jones S, St Clair Gibson A, et al. Combined pubic rami and sacral osteoporotic fractures: a prospective study. J Orthop Traumatol. 2012 Jun;13(2):97-103. doi: 10.1007/s10195-012-0182-2.
Scheyerer MJ, Osterhoff G, Wehrle S, Wanner GA, Simmen HP, Werner CM. Detection of posterior pelvic injuries in fractures of the pubic rami. Injury. 2012 Aug;43(8):1326-9. doi: 10.1016/j.injury.2012.05.016.
Wheatley BM, Amin A, Miller MC, Warner SJ, Altman DT, Routt MLC Jr. Does operative treatment of geriatric pelvic ring injuries lead to a high risk of one-year mortality? Injury. 2021 Oct;52(10):2973-2977. doi: 10.1016/j.injury.2021.06.023.
Sanna B, Henry BM, Vikse J, Skinningsrud B, Pękala JR, Walocha JA, et al. The prevalence and morphology of the corona mortis (Crown of death): A meta-analysis with implications in abdominal wall and pelvic surgery. Injury. 2018 Feb;49(2):302-308. doi: 10.1016/j.injury.2017.12.007.
Pua U, Teo LT. Prospective diagnosis of corona mortis hemorrhage in pelvic trauma. J Vasc Interv Radiol. 2012 Apr;23(4):571-3. doi: 10.1016/j.jvir.2011.12.018.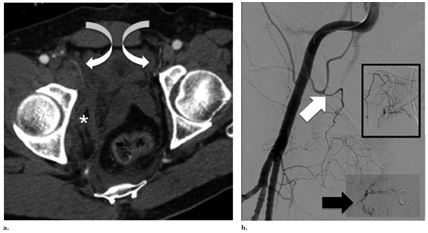 How to Cite
1.
D. Chowdhury. Challenges in managing pubic ramus fractures Routine Computed Tomography for all pubic ramus fractures- Is there a role?. Int J Med Res Rev [Internet]. 2022Apr.29 [cited 2022May25];10(2):85-7. Available from: https://ijmrr.medresearch.in/index.php/ijmrr/article/view/1381
Copyright (c) 2022 Author (s). Published by Siddharth Health Research and Social Welfare Society
This work is licensed under a Creative Commons Attribution 4.0 International License.