Autologous Whole Blood Injection For COVID-19 Can Reduce Cytokine Storm and Severity of Illness
M. Christopher

Consultant Anesthetist, Shifa Hospitals, Tirunelveli, Tamil Nadu, India

C. Jerriton Brewin

Final year Post Graduate in M.D (DVL), Sri Venkateshwaraa Medical College Hospital and Research Centre, Pondicherry, India

Ramesh Babu

Head of Department of Microbiology, Panimalar Medical College, Chennai, Tamil Nadu, India

M. Mohamed Arafath

M.D (General Medicine), Medical Director, Shifa Hospital, Tirunelveli, Tamil Nadu, India

J. Auspas

Assistant Professor, Department of General Medicine, Coimbatore Medical College, Coimbatore, Tamil Nadu, India

S R Tiruvalavan

M.D. (Pharmacology)., M.B.A Lead Clinical Research, Shanmuga Hospital, Salem, Tamil Nadu, India
Keywords:
Autologous whole blood, Autohemotherapy, Covid19 treatment
Abstract
Autologous whole blood injection is used for various indications. It has an immunomodulatory action on the immune system. A randomized controlled two-arm study was conducted to determine IL-6 levels, CT changes and mortality among adult COVID-19 patients. The trial included 30 patients divided into two groups. The interventional group received 2 doses of 2.5 ml of autologous whole blood injection spaced 2 days apart. There was a statistically significant reduction in IL-6 levels on day 6 in the group receiving treatment. CT score improved in patients who received treatment. No cases of mortality were reported in the treatment group. Autologous whole blood injection can be used as a simple, low-cost adjuvant in the treatment of adult COVID-19 patients, regardless of disease severity.
Downloads
Download data is not yet available.
References
WHO Working Group on the Clinical Characterisation and Management of COVID-19 infection. A minimal common outcome measure set for COVID-19 clinical research. Lancet Infect Dis. 2020 Aug;20(8):e192-e197. doi: 10.1016/S1473-3099(20)30483-7.
Hojyo S, Uchida M, Tanaka K, Hasebe R, Tanaka Y, Murakami M, et al. How COVID-19 induces cytokine storm with high mortality. Inflamm Regen. 2020 Oct 1;40:37. doi: 10.1186/s41232-020-00146-3.
Gupta S, Leaf DE. Tocilizumab in COVID-19: some clarity amid controversy. Lancet. 2021 May 1;397(10285):1599-1601. doi: 10.1016/S0140-6736(21)00712-1.
Chen LYC, Hoiland RL, Stukas S, Wellington CL, Sekhon MS. Confronting the controversy: interleukin-6 and the COVID-19 cytokine storm syndrome. Eur Respir J. 2020 Oct 1;56(4):2003006. doi: 10.1183/13993003.03006-2020.
Diehl S, Rincón M. The two faces of IL-6 on Th1/Th2 differentiation. Mol Immunol. 2002 Dec;39(9):531-6. doi: 10.1016/s0161-5890(02)00210-9.
Oomen-Welke K, Huber R. Intramuscular autologous blood therapy - a systematic review of controlled trials. BMC Complement Altern Med. 2019 Sep 5;19(1):248. doi: 10.1186/s12906-019-2643-0.
Olwin JH, Ratajczak HV, House RV. Successful treatment of herpetic infections by autohemotherapy. J Altern Complement Med. 1997 Summer;3(2):155-8. doi: 10.1089/acm.1997.3.155.
Gil-Etayo FJ, Suàrez-Fernández P, Cabrera-Marante O, Arroyo D, Garcinuño S, Naranjo L, Pleguezuelo DE, Allende LM, Mancebo E, Lalueza A, Díaz-Simón R, Paz-Artal E, Serrano A. T-Helper Cell Subset Response Is a Determining Factor in COVID-19 Progression. Front Cell Infect Microbiol. 2021 Feb 26;11:624483. doi: 10.3389/fcimb.2021.624483.
Hakimi J, Azizi A, Ausar SF, Todryk SM, Rahman N, Brookes RH. An adjuvant-modulated vaccine response in human whole blood. Hum Vaccin Immunother. 2017 Sep 2;13(9):2130-2134. doi: 10.1080/21645515.2017.1337616.
Sheikhi A, Azarbeig M, Karimi H. Autohemotherapy in chronic urticaria: what could be the autoreactive factors and curative mechanisms? Ann Dermatol. 2014 Aug;26(4):526-7. doi: 10.5021/ad.2014.26.4.526.
Gustine JN, Jones D. Immunopathology of Hyperinflammation in COVID-19. Am J Pathol. 2021 Jan;191(1):4-17. doi: 10.1016/j.ajpath.2020.08.009.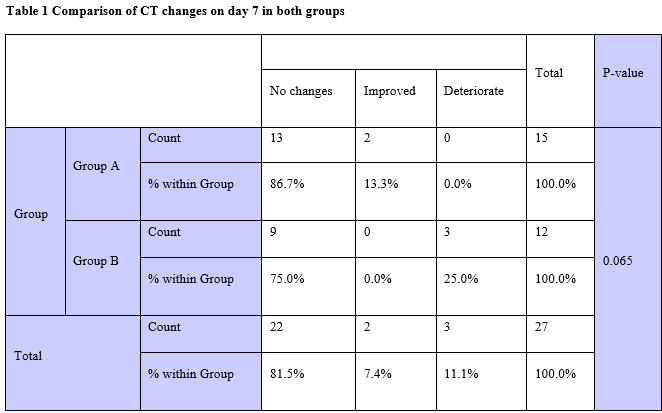 CITATION
DOI: 10.17511/ijmrr.2021.i03.02
How to Cite
1.
M. Christopher, C. Jerriton Brewin, Ramesh Babu, M. Mohamed Arafath, J. Auspas, S R Tiruvalavan. Autologous Whole Blood Injection For COVID-19 Can Reduce Cytokine Storm and Severity of Illness. Int J Med Res Rev [Internet]. 2021Jun.9 [cited 2022Aug.20];9(3):141-5. Available from: https://ijmrr.medresearch.in/index.php/ijmrr/article/view/1289
Copyright (c) 2021 Author (s). Published by Siddharth Health Research and Social Welfare Society
This work is licensed under a Creative Commons Attribution 4.0 International License.