Study of vitamin d levels in patients with type 2 diabetes mellitus
Dr. J.V. Srujan

Assistant Professor, Department of General Medicine, NRI Institute of Medical Sciences, Sangivalasa, Andhra Pradesh, India

Dr. Surya Prakash Rao

Professor, Department of Medicine, NRI Institute of Medical Sciences, Sangivalasa, Andhra Pradesh, India
Keywords:
Diabetes mellitus, Vitamin D, Vitamin D level
Abstract
Introduction: Diabetes is defined as a disturbance in intermediary metabolism manifesting as chronic sustained hyperglycemia, primarily due to either an absolute or a relative lack of insulin. Many epidemiological studies have demonstrated an inverse relationship between vitamin D levels and diabetes mellitus. However, there is a paucity of literature regarding the levels of vitamin D in type 2 diabetes, which is common in our community. This study was taken up to shed more light on this issue.
Material and methods: This was a cross-sectional study conducted at NRI Institute of Medical Sciences, Sangivalasa, Visakhapatnam district. Cases of Type 2 Diabetes Mellitus attending to the outpatient department, diagnosed as per the ADA criteria of 2011, between the ages of 31 and 75 years constituted the material for the present study.
Results and conclusion: Vitamin D levels were found to be significantly lower in the study group (19.91±7.0 ng/ml) as compared to the control group (32.22±4.0 ng/ml).
Downloads
Download data is not yet available.
References
King H, Aubert RE, Herman WH. Global burden of diabetes, 1995–2025: prevalence, numerical estimates, and projections. Diabetes Care. 1998;21(9):1414-1431. doi: 10.2337/diacare.21.9.1414.
Marwaha RK, Tandon N, Reddy DR, Aggarwal R, Singh R, Sawhney RC. Prevalence and significance of low 25-hydroxyvitamin D concentrations in healthy subjects in Delhi. Am J Clin Nutr. 2005;82(2):472-475. doi: 10.1093/ajcn/72.2.472.
Shatrugna V, Balakrishna N, Krishnaswamy K. Effect of micronutrient supplement on health and nutritional status of schoolchildren: bone health and body composition. Nutrition. 2006;22(1):S33-S39. doi: 10.1016/j.nut.2005.07.010.
Cigolini M, Iagulli MP, Miconi V, Galiotto M, Lombardi S, Targher G. Serum 25-hydroxyvitamin D3 concentrations and prevalence of cardiovascular disease among type 2 diabetic patients. Diabetes Care. 2006;29(3):722-724. doi: 10.2337/diacare.29.03.06.dc05-2148.
Hyppönen E, Power C. Vitamin D status and glucose homeostasis in the 1958 British birth cohort: the role of obesity. Diabetes Care. 2006;29(10):2244-2246. doi: 10.2337/dc06-0946.
Christiansen C, Christensen MS, McNair P, Nielsen B, Madsbad S. Vitamin D metabolites in diabetic patients: decreased serum concentration of 24, 25-dihydroxyvitamin D. Scand J Clin Lab Invest. 1982;42(6):487-491.
Štěpán J, Wilczek H, Justova V, Havranek T, Škrha F, Wildtova Z, Formankova J, Pacovský V. Plasma 25-hydroxycholecalciferol in oral sulfonylurea treated diabetes mellitus. Hormone Metabol Res. 1982;14(02):98-100. doi: 10.1055/s-2007-1018934.
Nyomba BL, Bouillon R, Bidingija M, Kandjingu K, De Moor P. Vitamin D metabolites and their binding protein in adult diabetic patients. Diabetes. 1986;35(8):911-915. doi: 10.2337/diab.35.8.911.
Boucher BJ, Mannan N, Noonan K, Hales CN, Evans SJ. Glucose intolerance and impairment of insulin secretion in relation to vitamin D deficiency in east London Asians. Diabetologia. 1995;38(10):1239-1245. doi: 10.1007/BF00422375.
Aksoy H, Akçay F, Kurtul N, Baykal O, Avci B. Serum 1, 25 dihydroxy vitamin D (1, 25 (OH) 2D3), 25 hydroxy vitamin D (25 (OH) D) and parathormone levels in diabetic retinopathy. Clin Biochem. 2000;33(1):47-51. doi: 10.1016/s0009-9120(99)00085-5.
Isaia G, Giorgino R, Adami S. High prevalence of hypovitaminosis D in female type 2 diabetic populations. Diabetes Care. 2001;24(8):1496. doi: 10.2337/diacare.24.8.1496.
Holick MF, Siris ES, Binkley N, Beard MK, Khan A, Katzer JT, et al. Prevalence of vitamin D inadequacy among postmenopausal North American women receiving osteoporosis therapy. J Clin Endocrinol Metabol. 2005;90(6):3215-3224. doi: 10.1210/jc.2004-2364.
Sullivan SS, Rosen CJ, Halteman WA, Chen TC, Holick MF. Adolescent girls in Maine at risk for vitamin D insufficiency. J Am Diet Assoc 2005;105(6):971-974. doi: 10.1016/j.jada.2005.03.002.
Heath HI, Lambert PW. Service FJ, Arnaud SB. Calcium homeostasis in diabetes mellitus. J Clin Endocrinol Metab. 1979;49(3):462-466. doi: 10.1210/jcem-49-3-462.
Calvo-Romero JM, Ramiro-Lozano JM. Vitamin D levels in patients with type 2 diabetes mellitus. J Investigat Med. 2015;63(8):921-923. doi: 10.1097/JIM.0000000000000234.
Hagenau T, Vest R, Gissel TN, Poulsen CS, Erlandsen M, Mosekilde L, Vestergaard P. Global vitamin D levels in relation to age, gender, skin pigmentation and latitude: an ecologic meta-regression analysis. Osteoporosis Int. 2009;20(1):133-140. doi: 10.1007/s00198-008-0626-y.
Tahrani AA, Ball A, Shepherd L, Rahim A, Jones AF, Bates A. The prevalence of vitamin D abnormalities in South Asians with type 2 diabetes mellitus in the UK. Int J Clin Pract. 2010;64(3):351-355. doi: 10.1111/j.1742-1241.2009.02221.x.
Laqunova Z, Porojnicu AC, Lindberg F, Hexeberg S, Moan J. The dependency of vitamin D status on Body Mass Index, gender, age and season. Anticancer Res. 2009;29(9):3713-3720.
Scragg R, Sowers M, Bell C. Serum 25-hydroxyvitamin D, diabetes, and ethnicity in the Third National Health and Nutrition Examination Survey. Diabetes care. 2004;27(12):2813-2818. doi: 10.2337/diacare.27.12.2813.
Mathieu C, Gysemans C, Giulietti A, Bouillon R. Vitamin D and diabetes. Diabetologia. 2005;48(7):1247-1257. doi: 10.1007/s00125-005-1802-7.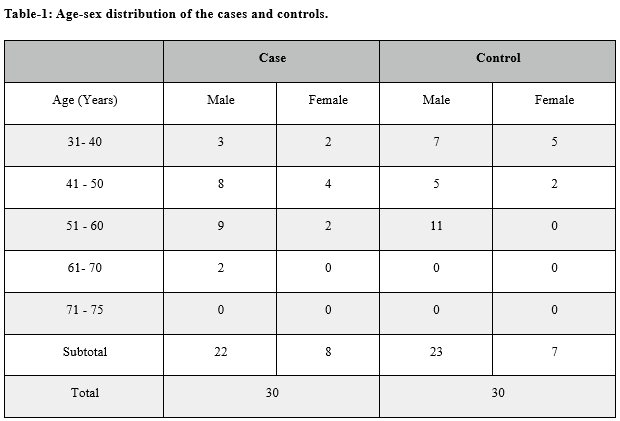 CITATION
DOI: 10.17511/ijmrr.2021.i01.02
How to Cite
1.
Dr. J.V. Srujan, Dr. Surya Prakash Rao. Study of vitamin d levels in patients with type 2 diabetes mellitus. Int J Med Res Rev [Internet]. 2021Feb.4 [cited 2023Jun.8];9(1):13-0. Available from: https://ijmrr.medresearch.in/index.php/ijmrr/article/view/1243
Copyright (c) 2021 Author (s). Published by Siddharth Health Research and Social Welfare Society
This work is licensed under a Creative Commons Attribution 4.0 International License.